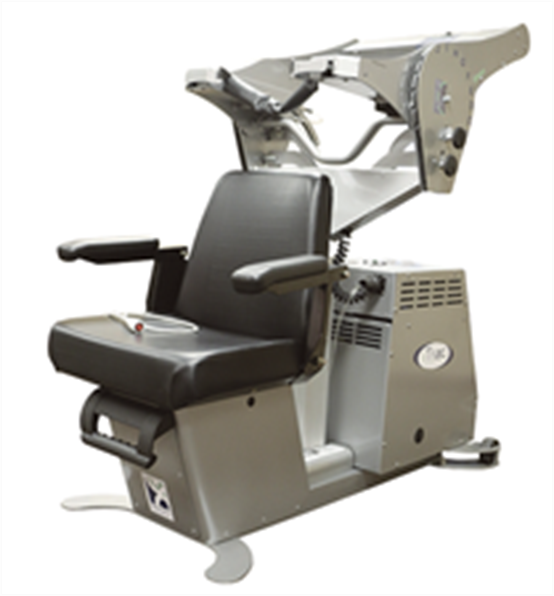 Bringing the iTrac® Remodeling System to your Clinic
The "
iTrac® Spine Remodeling System
"
is a modern and effective seated therapy device designed for restoring the cervical curve and reducing Forward Head Posture.
It is a great add-on service to your already effective chiropractic adjustments that will enable your adjustments to "hold" longer. It is the most hassle-free, high-tech spine remodeling device on the market that delivers effective, long-term and measurable results.
The science behind
iTrac®
is based on 30 years of Chiropractic Biophysics® research.