It's obvious that Posture has become the new buzzword surrounding physical health and wellbeing over the past few years. We don't have to look very far to understand why. Though there are many potential causes for poor posture, there's no doubt the most widespread cause of our current posture dilemma is a direct result of our obsession with and our dependence on mobile devices. Tablets, smartphones and other technologies are not only a luxury but a necessity in our day-to-day lives.
It's nearly impossible to avoid the onslaught of news articles and video segments cautioning the public of the harmful effects of long-term mobile device use on spinal health. As a result, our patients (and potential patients) are becoming increasingly aware of this issue as well.
This is great awareness, right?
The media is doing the hard work for us by effectively and efficiently reaching millions of people currently affected by this epidemic. Arming them with information and questions they need to ask their healthcare providers in order to work towards finding a solution to their problem.
Perfect. That's us, right?
Now, all we have to do is deliver the correct treatment regimen and the patient walks out of our office with perfect posture, a smile and the quality of life they've always dreamed of. Well... Not so fast…
Where do I go from here? Spinal function or spinal structure?
Unfortunately, like most of you are probably thinking at this very moment, it's not that simple. But, why not? Shouldn't it be? At one point in our careers, likely as naïve chiropractic students in our first few trimesters, fixing spines was the ideal we were all hoping to achieve when we became doctors. Then, something changed.
Let's reflect for a moment on the core principle our great profession is built upon;
bone(s) out of place → nerve interference → dis-ease and dys-function
From a global spinal perspective, it looks like this;
cervical curve loss & forward head posture → nerve interference
→ dis-ease and dys-function
As a young student this principle offered our analytical minds an objective means of measuring our success as a future spine care specialist;
correct the abnormal structure → improve nerve function → maximize health potential
Unfortunately, we were never taught how to correct abnormal structure and as we continued through the "clinical" trimesters in school we heard less and less about the importance of spinal structure and the overwhelming focus began to land on spinal function. Confused, conflicted, yet anxiously awaiting our release into the real world, we then began to put less and less importance on spinal structure as well and we carried that philosophy with us to our clinical practices. Likely thinking, structural spinal correction was merely for theoretical discussion and not practical application in a clinical setting.
Herein lies a major conflict. The very principle we were taught as the foundation of our careers is now something most of us have been encouraged to disregard because it's too difficult to achieve, it's too time consuming, it's not possible, etc., etc.
Putting more focus towards structural spinal correction is the way forward.
Fortunately for our patients and ourselves, the structure dictates function principle is still very alive and well within us and I believe the latest advancements in traction technology will allow us to incorporate this principle with each of our patients like never before.
Throughout the next 10 months I, along with a few special guest contributors, will be engaging and challenging doctors around the world to take the lead in their communities to begin changing people's lives by integrating cervical curve remodeling and posture correction into their existing treatment protocols.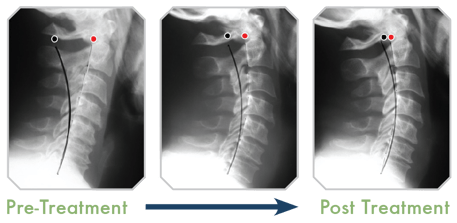 We will be using a variety of information disseminating platforms such as blogs, infographics and ebooks to share case studies. Also, treatment protocols and latest advancements in cervical spine remodeling devices will be put in place to demonstrate how quickly and easily cervical curve remodeling and posture correction can be integrated into your existing clinic(s).
We care about posture. We care about quality of life.
Our goal is to create a collaborative, productive discussion. We are taking the lead and fighting this posture epidemic in the communities we serve. I encourage you to reach out and share your questions and ideas with us.
---
Connection Between Posture and Technology from Pivotal Health Solutions on Vimeo.
---
View all the blogs, infographics, videos and eBooks in the Take the Lead Series...
---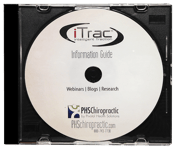 Would you like more information about the iTrac Cervical Curve Remodeling System? Request your copy of the iTrac Information Guide, which includes webinars, blogs, and research on cervical traction and the iTrac unit.