You no doubt have already recommended turmeric as an excellent medicinal for treating a variety of conditions. It has been showed to treat everything from inflammation and pain to osteoarthritis and viral infections.1-3 Turmeric is actually part of the ginger family, which is a rhizome plant that grows in a variety of regions in Asia and has been a staple of both Ayurvedic and traditional Chinese medicine for thousands of years. Turmeric is usually harvested by drying out the root, then turning it into a fine powder.
This blog was originally posted on chiroeco.com, written by Tina Beychok on December 9, 2016 and can be found here.
However, the turmeric root can also be pickled or preserved in slices, rather than just used as a powder. As is often the case with Ayurvedic or traditional Chinese medicine, many of the same herbs that can be ingested for medicinal purposes can also serve as beauty products or even as spices for cooking, and turmeric is no exception.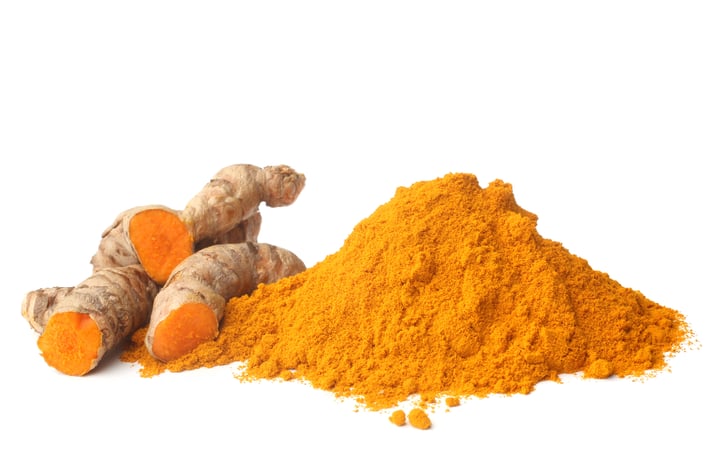 via shutterstock.com
Cooking
Perhaps the most well-known preparation for turmeric, outside of its medicinal uses, is as the main ingredient in curries, infusing it with that distinctive golden color. Turmeric is most often combined with coriander and cumin to make the spice mixture for curry, which can vary by regions in Asia ranging from India to Thailand and beyond.4 Curry can include vegetables and a variety of meat, including beef, chicken, fish or lamb, all served over rice.
In Southern India, where vegetarianism is more popular, lentil beans often take the place of animal protein.
4
Interestingly, curry powder as we now see in the spice aisle of our grocery store actually was an 18th-century invention of the colonial period in India so that British soldiers could recreate the dish at home when their tours of duty ended.
Turmeric or ginger tea
Turmeric or ginger tea is particularly good for treating pain and inflammation. It is best to use fresh or pickled sliced ginger, but dried ginger can also work. Powdered turmeric or ginger can be used, but neither is as effective.
If you add in a teaspoon of fresh lemon juice and hot water to drink it like an infusion, it makes an excellent Chinese herbal detoxifier. A 2012 study in an alternative medicine journal found that women who drank ginger tea not only had significantly less severe menstrual cramps than those who did not, but the duration of the cramps was also less severe.5
Beauty aid
Turmeric's excellent antibiotic properties make it a very soothing face mask to treat blemishes and acne. Furthermore, women in India have used it as a means to quickly and easily remove unwanted facial hair.
An article in a popular Indian lifestyle magazine suggests mixing equal parts of turmeric and gram (chickpea) flour with a bit of warm water to make a thick paste.6 Apply the paste to the face, let it dry completely, and then gently wash it off with a warm washcloth. The facial hair should easily come right off.
Turmeric should be a regular part of your patients' wellness plan as an all-purpose medicinal herb. Now there are even more ways that they can add it into their daily lives to get more benefit from its health properties.
References
Kiefer D. Turmeric and curcumin. Accessed Nov. 14, 2016.
Natural Medicines Comprehensive Database, Consumer Version. Accessed Nov. 14, 2016.
Kuptniratsaikul V, Dajpratham P, Taechaarpornkul W, et al. Efficacy and safety of Curcuma domestica extracts compared with ibuprofen in patients with knee osteoarthritis: A multicenter study. Clinical Interventions in Aging. 2014;9:451-458.
Wikipedia. Accessed Nov 14, 2016.
Rahnama P, Montazeri A, Huseini HF, et al. Effect of Zingiber officinale rhizomes (ginger) on pain relief in primary dysmenorrhea: A placebo randomized trial. BMC Complementary and Alternative Medicine. 2012;12:92.
Natural ways to get rid of facial hair. Times of India. Accessed Nov. 14, 2016.
This blog was originally posted on chiroeco.com, written by Tina Beychok on December 9, 2016 and can be found here.