First impressions matter. Clients pay attention to details, and upon first glance they will notice if your upholstery looks clean and well cared for, or if it appears tattered, stained or in disrepair. Since you have made an investment in purchasing a quality chiropractic table, it is important to keep it clean and in good repair for many years of use, and satisfied customers.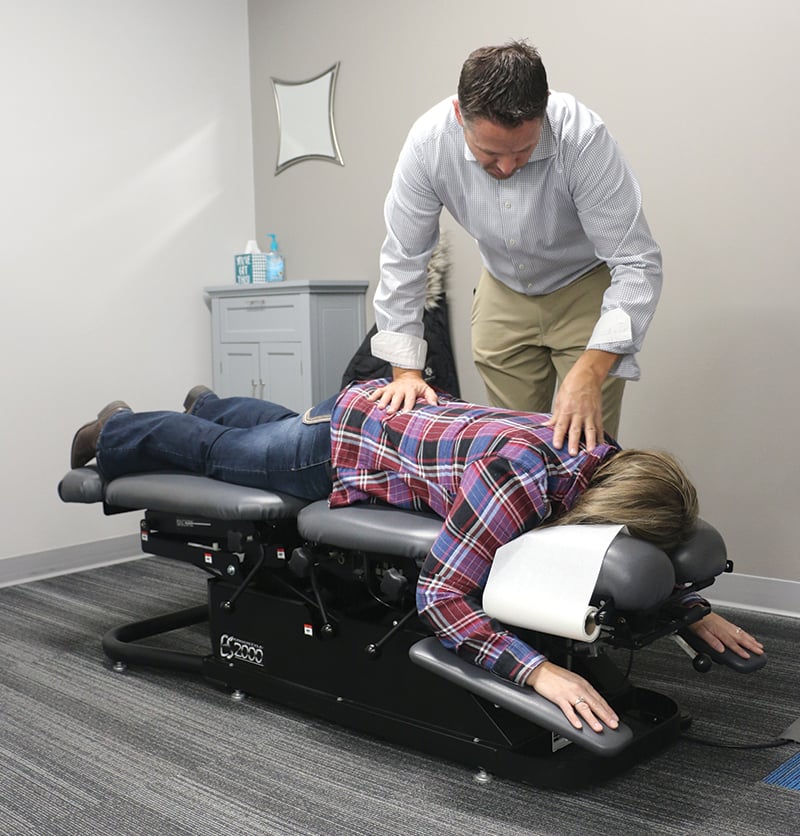 image via PHS Chiropractic
So, how do you properly care for your tables?
After Each Patient...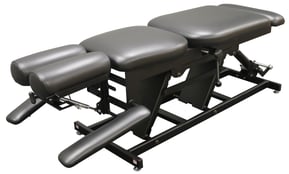 Clean your upholstery with a mild cleaning solution.
• Solutions of 10% mild household liquid dish soap and warm water work best. This ensures no over use of chemicals and will keep upholstery colors vibrant
• After cleaning with solution, rinse with clean water and thoroughly dry
For Stains...
• Make a solution of Fantastik® and water OR Formula 409® and water (1:1 ratio)
• Use a water dampened cloth, rub and dab gently until stain lifts
• Rinse with clean water and dampened cloth
Difficult Stain?
• Dampen a soft, white cloth with a solution of household bleach and water (10% bleach: 90% water)
• Rub gently, and rinse with a water-dampened cloth until bleach concentration is gone
Try a Disinfecting Wipe
• An easy alternative to mixing solutions is the disinfectant wipe called Protex Ultra Disinfectant Wipes. Many Pivotal Health customers use these wipes for safe and effective cleaning.
What NOT to Use
• Using improper cleaning agents that crack, dry out and destroy your vinyl will result in a VOIDED warranty.
• Do not use any cleaning agents that contain alcohol, harsh chemicals or abrasives.
Do you have any questions regarding a purchase, a Pivotal Health Solutions product or
an accessory? Request a phone consultation below and a Pivotal Health Solutions representative will contact you as soon as possible.