As many chiropractors can attest, some of the most serious damage that occurs to people's bodies comes from sitting for long periods of time with poor posture or spending all day looking down at phones and tablets. For many people, daily life has become sedentary and it is doing far more damage than most people know. Choosing ergonomic furniture for both the doctor and patient helps to ensure that the spine has the support and positioning needed to work in comfort and with better posture during the day.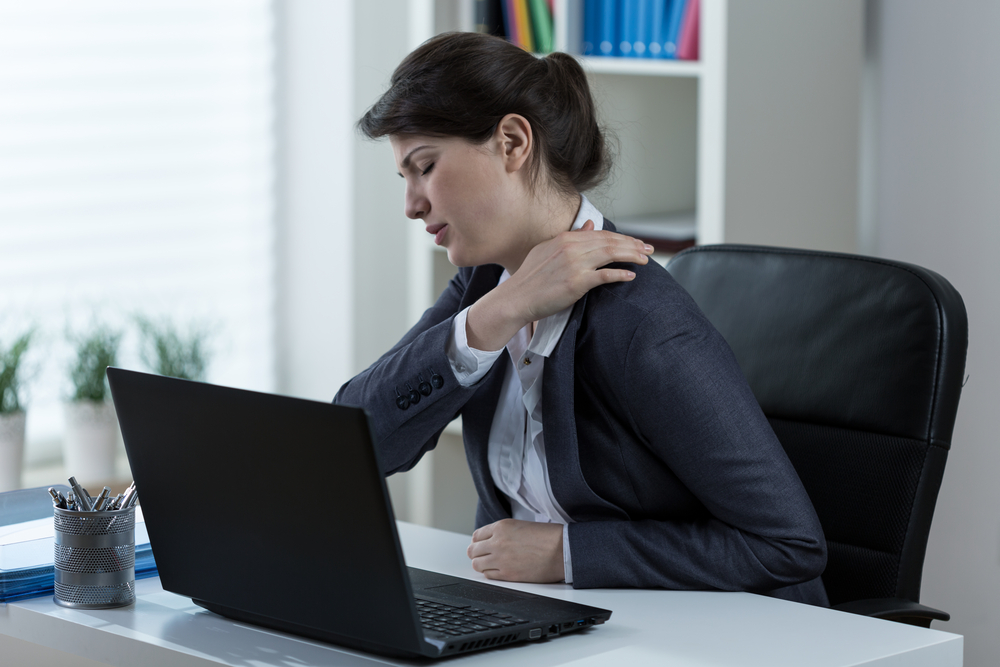 image via Shutterstock
Working Smarter
At REV.247, it's not business as usual. We manufacture stylish and functional quality-crafted standing desks, office furniture, cabinetry, storage solutions, and workplace accessories, all with a customized look and feel to meet challenging work requirements. Based in Watertown, South Dakota, Pivotal Health Solutions serves as an industry-leading manufacturer of health care and wellness products, and our mission is to develop innovative furniture and equipment solutions that make a difference in the markets we serve.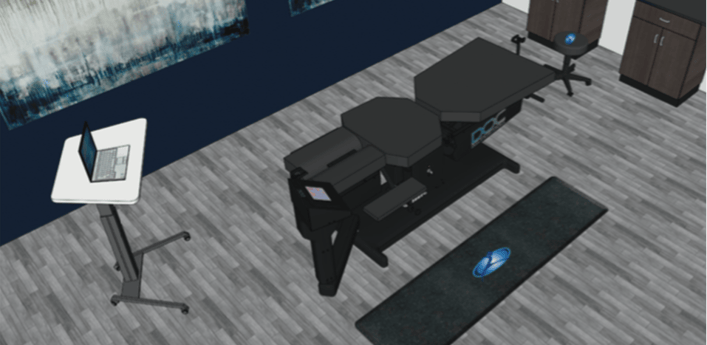 image via Rev.247
The furniture that you use every day can have a major impact on your posture, comfort level and your health. Taking the time to invest in ergonomically designed furniture will ensure that your workday is comfortable, healthy, and productive.
Desks

Reinvent the way you work starting with the perfect desk. Rev.247 offers height-adjustable desks, stationary desks, and mobile workstations for how you work best. Choose all the essentials you need to get things done including the ability to sit when you want and stand when you need. Rev.247 desks help you to increase productivity with enhanced ergonomic comfort and an effortless transition at the touch of a button.


Meeting & Conference Tables
Whether you need a place to meet as a team, or a place to offer patient education, REV.247 offers contemporary office tables including conference tables, meeting tables, adjustable-height conference tables and stationary workstations to create a polished, professional look and feel to your space.


Seating

Rev.247 office seating delivers superior performance plus a modern design for a professional look and feel. Choose from ergonomic office chairs, visitor chairs, or rolling stools to find the right solution that balances function, durability, and comfort.


Furniture Groupings
The Mellette Series speaks to our South Dakota prairie heritage and strong midwestern values with its simple wood patterns combined with strong lines for a clean, industrial look. It includes multiple desk options with a side table, a multi-functional credenza, open bookshelves, and convenient storage for a touch of prairie elegance.
Accessories
Add functional style to your workspace with Rev.247 office accessories. Options like custom logo rugs, wellness mats, whiteboards, and office decor customize your space.
Office Decor
Make style simple with a custom canvas print. Capture your imagination in vibrant color with our handcrafted canvas prints for home or office. Digitally printed on art canvas, our fade-resistant prints provide long-lasting enjoyment for your space. We can create a single print, use several images for a wall collage, or span one image over multiple canvases for a multi-panel effect.
Click Here to View All Products!
---
A Pivotal Practice is one that encompasses a variety of PHS products to be used in different areas of chiropractic as well as massage and physical therapy. Having a diverse array of treatment options opens your practice up to more opportunities and gives you the ability to successfully treat a wider selection of patients. In addition to treatment tables and modalities, furnish your clinical space with practical workspace options and ergonomic office products to complete your space.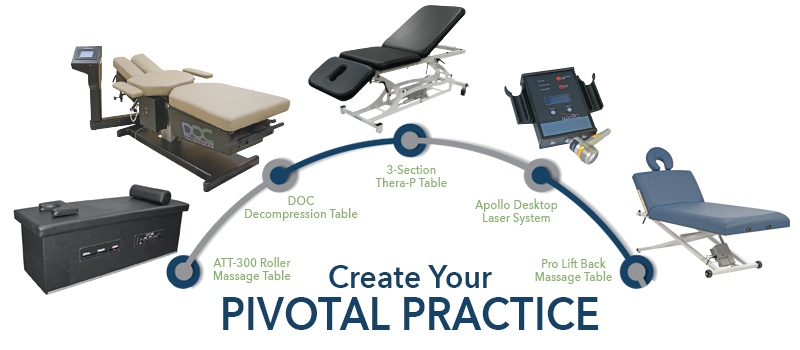 ---