This blog was curated from the article, "Why Massage and Chiropractic are Better in Tandem" published by The Joint Chiropractic on September 1, 2018. Read the original article here.
Most people know the benefits of chiropractic care, as well as the relaxing effects of massage therapy. But did you know that getting both regular massages and routine chiropractic adjustments can enhance your overall wellness?
Working Better Together
Many chiropractors and massage therapists work in tandem because their treatments are so complementary. According to The Joint Chiropractic, "A chiropractic adjustment reduces joint restrictions or misalignments in the spine and other joints in the body, in an effort to reduce inflammation and pain while improving function of both the affected joint and nervous system. The treatment itself is a highly-controlled procedure that uses minimal force and gentle pressure. Patients typically feel relief immediately after an adjustment. Meanwhile, massage works the tendons and muscles of the body. A skilled massage therapist uses techniques to manipulate the muscles and tendons that are affected by inflammation or pain. Different types of massage therapy include: trigger point, deep tissue, or Swedish massage."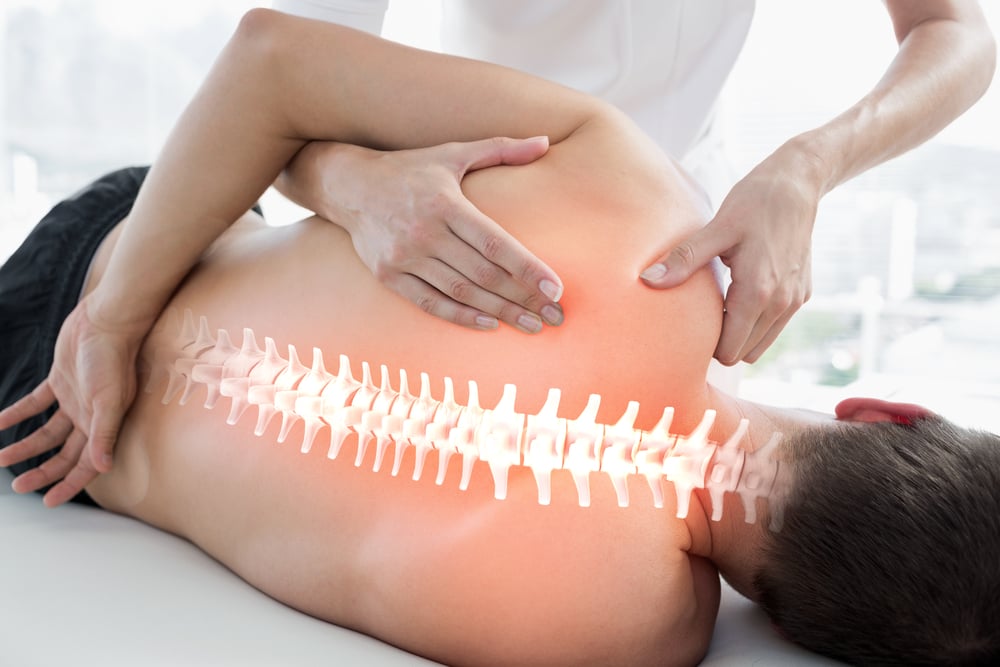 image via Shutterstock
Ongoing, regular treatment with both massage and chiropractic care will help keep the pain from returning. That's why regular massage therapy and routine chiropractic care make the perfect combination for wellness.
Electric Massage Tables

Electric massage tables raise, lower, lift and flex on a dime giving the practitioner a variety of treatment options with stable support. You can choose from easy-to-adjust American made electric tables or our hands-free and specialty tables which feature a powerful but smooth electric lift and super-strong construction.
Portable Massage Tables & Kits
Portable massage tables are easy to carry, but support a heavy load. Beautifully crafted and rigorously tested, our line of portable massage tables has been designed with both the therapist and patient in mind for comfort and ease of use. Invest in a convenient and cost effective massage table kit or packages to maximize your options and budget.


Aluminum Massage Tables
The portable Challenger Aluminum Massage Table is rugged, yet lightweight and functional. It comes standard with a 3" multi-layer foam, rounded corners and adjustable height leg system. In addition, this table offers an aluminum frame with finger-joint craftsmanship and auto-hold hinge system. With a weight of only 30 lbs. and load capacity of 600 lbs., the features on this durable table will make it the only table you want to travel with. The Challenger comes as a complete package including a face rest with cushion and carry case.


Clinical Accessories
Bolsters
Whatever your patient's needs are, PHS Chiropractic has a comfortable and practical bolster to provide support with minimal interruption to your patient. Our bolsters are durable, easy-to-clean, and available in a variety of color options. Each bolster is a multi-purpose product that can be used to position ankles, knees, or neck, and each one is hand upholstered and custom produced.
Stools
Combine comfort and control during treatment sessions with upholstered rolling stools, wooden folding stools, or medical rolling stools. Each has an upholstered seat cushion for maximum comfort, and you can choose either a stationary base (folding stool) or a seat on the go with heavy-duty casters. Add a supportive back rest, or select an aluminum alloy base for strength and durability.
Click Here to View All of Our Massage Products!
---
A Pivotal Practice is one that encompasses a variety of PHS products to be used in different areas of chiropractic as well as massage and physical therapy. Having a diverse array of treatment options opens your practice up to more opportunities and gives you the ability to successfully treat a wider selection of patients.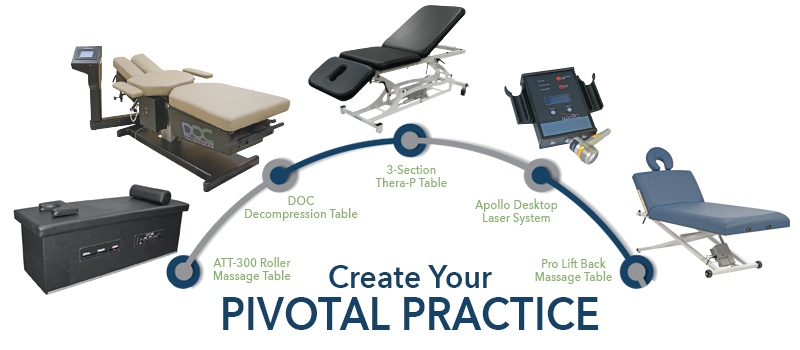 ---