The iTrac® Spine Remodeling System involves a uniquely designed device meant to restore normal positioning of your neck and head. When you practice forward head posture out of habit or due to spine misalignment, the resulting strain and stress on your vertebral discs, back/neck muscles and neck ligaments can cause chronic pain, neck stiffness, temporomandibular disorder (TMJ) and headaches. In addition, abnormal neck and head posture makes soft tissues in the neck and upper shoulders vulnerable to suffering injuries that increase pain, headache and TMJ symptoms.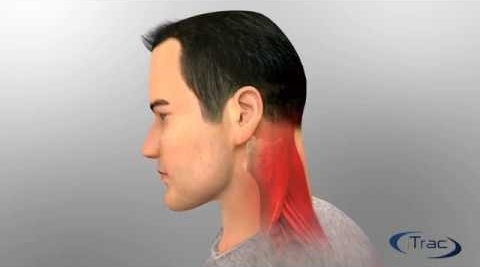 1. You sit at a desk all day
Extended computer work not only strains your neck muscles but also reinforces forward head posturing when you are away from your desk. The iTrac® Spine Remodeling System will ease muscle strain and restore normal posture to eliminate sore muscles and headaches. The iTrac® for desk workers may also relieve carpal tunnel syndrome symptoms as well.
2. iTrac® Therapy re-establishes your head's center of gravity over the shoulders
Other posture therapies focus on your pelvis and shoulders instead of your upper spine and neck. With iTrac® the focus is on the primary reason for your neck pain, headaches, TMJ pain and other problems caused by forward head posturing--your cervical spine.
3. Aligning your head also aligns your body.
Based on the chiropractic principle that correct alignment of the spine begins with aligning cervical vertebrae, iTrac® Therapy patients enjoy significantly reduced neck/back pain, fewer headaches and increased quality of life by enhancing central nervous system functioning.
4. Customizable to fit each patient's individual needs
iTrac® offers over 55 settings to accommodate individual spine configurations, support restoration of normal posture and maximize treatment results
5. iTrac® Therapy is passive therapy
Anybody can participate in iTrac® Therapy because it takes little to no effort to benefit from its pain-relieving abilities. In addition, iTrac® Therapy is often used in conjunction with massage, adjustment and muscle strengthening therapies.