This is the third blog in the "Take the Lead: Tech Neck to Perfect Posture" series focusing on engaging and challenging doctors around the world to Take the Lead in their communities to begin changing people's lives by integrating cervical curve remodeling and posture correction into their existing treatment protocols.
---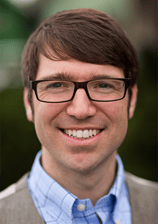 We live in the 21st century where people have integrated their lives with technology. People appreciate the sense of confidence and convenience that technology provides. Same with our chiropractic offices. Implementing the iTrac® from Pivotal Health Solutions has been one of the best technology investments I have made for patient care in my office.
Since integrating iTrac® I have seen patient compliance go through the roof compared to the traditional cervical traction methods I previously used. The brilliant technology behind the iTrac® allows for patient comfort, patient safety, patient trust and most importantly, better patient results. The progressive increase in traction forces during each traction treatment build up at a rate that keeps the muscles from guarding, thus targeting the ligamentous tissues earlier and with more ease.
The red safety button is perhaps the most important piece of the machine. It gives the patient something to hold that allows them to feel in control and empowered. Let's be honest, most people would rather not have to undergo traction. Fortunately, with our help, they understand how valuable and necessary it is for their overall health and function. Providing patients with what I call the "trust button" eases any potential anxiety which allows them to stay relaxed, get a better stretch and ultimately experience better results.
The device is fully adjustable to accommodate all cervical spine configurations; Y-axis distraction, severe anterior head syndrome, hypolordosis and kyphosis. iTrac® is a "plug and play" system and Pivotal Health Solutions provides excellent technical support and clinical training, allowing iTrac® to be seamlessly integrated with your existing clinical protocols quickly and easily. The system is easy to operate for doctors and staff alike. Setting up the device for each patient traction session takes merely seconds and once the treatment begins there is no more doctor or staff involvement needed until the session is complete. This allows for maximum efficiency when managing multiple patients in the clinic at one time.
The iTrac® is well worth the investment, your patients will thank you and in turn your practice will thank you too!
My Top 10 Benefits of the iTrac®:
Computerized Technology – Patients (and doctors, staff) find comfort in technology!
Variable Rate Progressive Traction™ – Eliminates muscle guarding, maximizes therapeutic benefit
"Trust Button" – Puts the patient in control
Patient Comfort – Better care plan compliance = better results

Compact

– Maximizes valuable office space

Versatile

– Accommodates all cervical spine configurations
"Plug and Play" – Arrives at your office ready use

Seamless Integration

– Easy to incorporate with your existing technique protocols

Efficient

– Maximizes valuable doctor and staff time
Clinical & Technical Support – 90-days free clinical support included with purchase
iTrac®: Patient Education
---
15 Minute Lunch & Learn Video: Dr. Bigge Discusses Improved Patient Compliance with the iTrac Cervical Curve Remodeling System
Dr. Bigge Discusses Improved Patient Compliance with the iTrac Cervical Curve Remodeling System from Pivotal Health Solutions on Vimeo.
---
View all the blogs, infographics, videos and eBooks in the Take the Lead Series...
---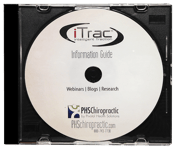 Would you like more information about the iTrac Cervical Curve Remodeling System? Request your copy of the iTrac Information Guide, which includes webinars, blogs, and research on cervical traction and the iTrac unit.
---