Getting to know the iTrac® System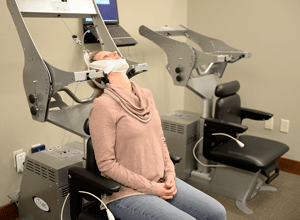 1. What is iTrac®?
The
iTrac®
is a modern and effective seated therapy device designed for restoring the cervical curve and reducing Forward Head Posture.
It is a great add-on service to your already effective chiropractic adjustments that will enable your adjustments to "hold" longer. It is the most hassle-free, high-tech spine remodeling device on the market that delivers effective, long-term and measurable results.
The science behind
iTrac®
is based on 30 years of Chiropractic Biophysics® research.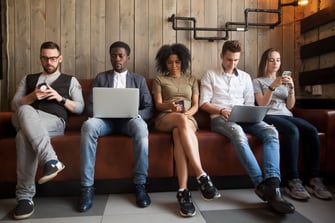 via Shutterstock
2. What conditions can it help treat?
Cervicogenic conditions such as:
Forward Head Posture/Tech Neck (Statistically, 8 out of 10 patients have this.)
Headaches & Migraines
TMD (Temporomandibular Joint Disorder)
Upper back & neck pain
Reduced Cervical Curve or Reversal
3. Aren't chiropractic adjustments supposed to help with posture?
Chiropractic a
djustments alone can temporarily relieve acute symptoms (pain and reduced range of motion) caused by Forward Head Posture and Cervical Curve Loss. Adjustments don't change the soft tissue length (muscles and ligaments) that control the shape of the spine. Long-term structural correction (by lengthening the soft tissues) and subsequent relief can only be achieved though chiropractic adjustments combined with spine remodeling therapy.
4. How does it work? iTrac® alters the shape of the spine by remodeling spinal soft tissues. It combines technology and scientific innovation to very slowly push on the back of the neck while simultaneously stretching the muscles and ligaments in the front of the neck using a chin strap. iTrac® therapy is performed with patients positioned in varying degrees of cervical extension, which provides exceptional comfort and predictable cervical curve correction. The movement happens so slowly over fractions of a second that the patient won't even feel it getting stronger. This helps your adjustment hold better and longer and in turn results in enhanced patient experience and outcomes.
Similar to Orthodontics, the change happens over a period of time, so the patient doesn't notice the movement all at once. A computer controls the progression, so the gradual pressure and speed is always the same. This slow stretch changes the length of the anterior longitudinal ligament that helps regulate posture because it controls the shape of the spine.
Patients comfortably sit in the iTrac® device and after 8-12 painless minutes, their "stretching" is done! There are no paper records. All the patient data is stored in the iTrac® laptop. A series of treatments is required in order to achieve successful outcomes.
5. Does it hurt? Why not? No, the movement is very slow and smooth. Most patients think it feels good to stretch in a way that is opposite of how they spend a lot of their time, which is looking down.
6. What role do ligaments play in the cervical curve? Ligaments are stronger than muscle, and the major ligament (Anterior Longitudinal Ligament) in the front of the neck is very strong. As we look down at our phones and other devices, the ligament can shorten overtime, changing the shape of the neck curvature. By slowly stretching the ligament back to it's optimal length, the shape of the curve can be restored. Once the curve is reestablished, the muscles and nerves around the curve work at their best and headaches and pain are reduced.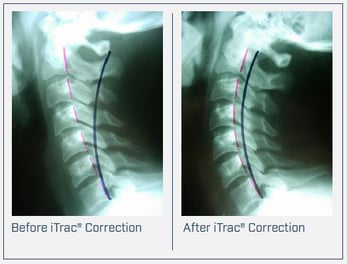 7. How may visits does it take to restore a cervical curve? Patients usually start feeling better within a week or two (approximately 2-3 visits per week). The curve is re-examined at the 24th visit (approximately 8 weeks) in which most patients have curves within normal limits, as well as improved motion and flexibility.
8. Do iTrac® patients need routine follow-up visits? As patients live their daily lives using screens and devices, they are constantly in a head-forward position. Even after posture correction/spine remodeling with iTrac ®, it's important to keep the curve by treating them with iTrac® therapy routinely. This allows patients to maintain their improvements and also allows built-in, continued revenue for your clinic.
For any other questions, please visit www. PHSchiropractic.com or e-mail info@pivotalhealthsolutions.com.